Discover more from Broken Palate
Where food and culture collide
Over 987,000 subscribers
Aspen Battles Restoration Hardware
RH is on a mission to colonize luxury cities. In Aspen, residents are drawing the line, by Air Mail's Emilia Petrarca. Also, news from NYC and Los Angeles
At the start of 2021, Restoration Hardware, which rebranded as RH in 2012, announced plans for a large-scale development in Aspen. Investing $105 million in local real estate, the RH "ecosystem," as the company called it, would include a two-story retail space (RH Gallery) with a glass rooftop restaurant, a hotel (RH Guesthouse) with a spa (RH Bath House & Spa), plus stand-alone homes (RH Residences). At the time, RH anticipated that the guesthouse and spa would open in the second half of 2022. A few months into 2023, however, construction has only started on just two of the three properties. Residents have concerns.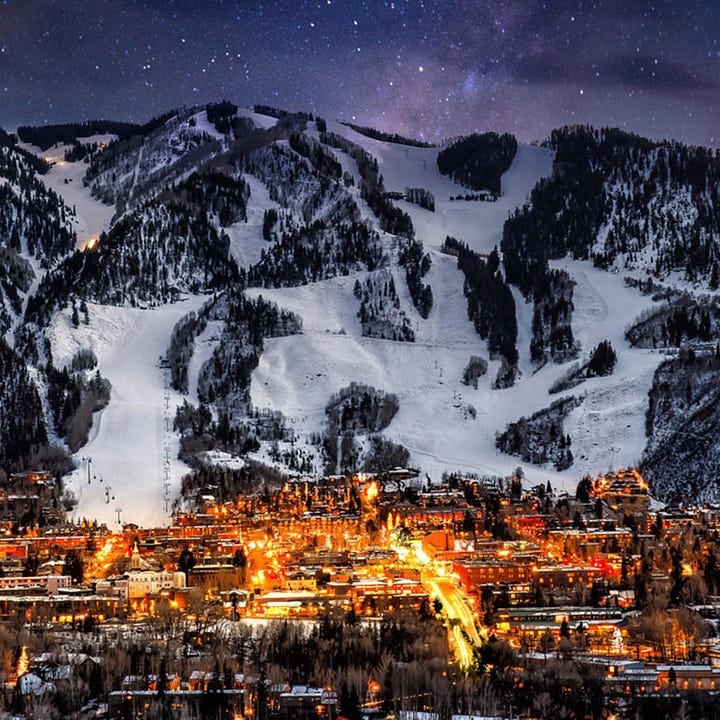 »DAILY DISPATCH
DINE | NEW YORK | LA RESIDENCE
Twelve floors above Crosby Street, Yann Nury has created a fine-dining haven with the feel of your most stylish friend's living room. The 39-year-old French chef started his career cooking alongside Daniel Boulud at private events in Upper East Side penthouses and SoHo lofts.
Visiting one client's Wooster Street apartment with round windows and exposed brick, Nury began to dream of creating something similar. Designed in collaboration with Parisian architect Charles Zana, La Residence is complete with 16-foot ceilings, a custom Molteni stove, and sleek furniture.Mouthwatering dishes include Malossol Astrakhan caviar with avocado, Wagyu-beef Wellington, tender Dover sole, and grilled cheese made with Comté.While La Residence is available to book out for events, it's invitation-only. There is no phone number to call. Instead, like with anything good in the city, you have to know somebody who knows Nury. (instagram.com) —Elena Clavarino @ Air Mail
SAVOR | LOS ANGELES | LAYLA BAGELS
In the last decade, Los Angeles went from having zero adequate bagel shops to a handful of delicious ones (Courage and Maury's, in Silver Lake; Hank's, in Burbank; Belle's, in Highland Park). The latest edition is Layla Bagels, in Santa Monica, which opened in early February.
The sourdough-bagel recipe was developed by Sergio Espana, formerly a baker at Tartine and Gjusta. Layla's toppings are just as delicious as the bagels themselves: fresh heirloom tomatoes (far better than tomatoes you can get in Manhattan), house-whipped herb cream cheese, satsuma mandarins from the Santa Monica farmers market. The only issue is the line, which often stretches out the door. (laylabagels.com) —Jensen Davis @ Air Mail
OPENINGS | NEW YORK | REVELIE
Raoul's is expanding. Owner Karin Raoul is crossing the street to 179 Prince Street and is now open with Revelie, a French American diner featuring an old-school soda fountain counter. Expect burgers, omelets, milkshakes, and other diner classics. - JM (Revelie)
---
»IN CASE YOU MISSED
Is this the best small restaurant in America? By Alan Richman (Find out here)
5 Minutes with Chef Chris Bianco: Talking 'Chef's Table,' pizza, life lessons, Jimmy Kimmel, and canned tomatoes (Read)
---
»MUSIC: In celebration that DeLa Soul is now on Spotify, I curated a playlist with their music included. Enjoy below, just click play.
(In collaboration with Air Mail, a digital weekly from Graydon Carter. A few times each week, expect features from some of the world's finest journalists. Enjoy and please share with your food and culture loving friends.- John McDonald)